Peel Productions - Quality books since 1985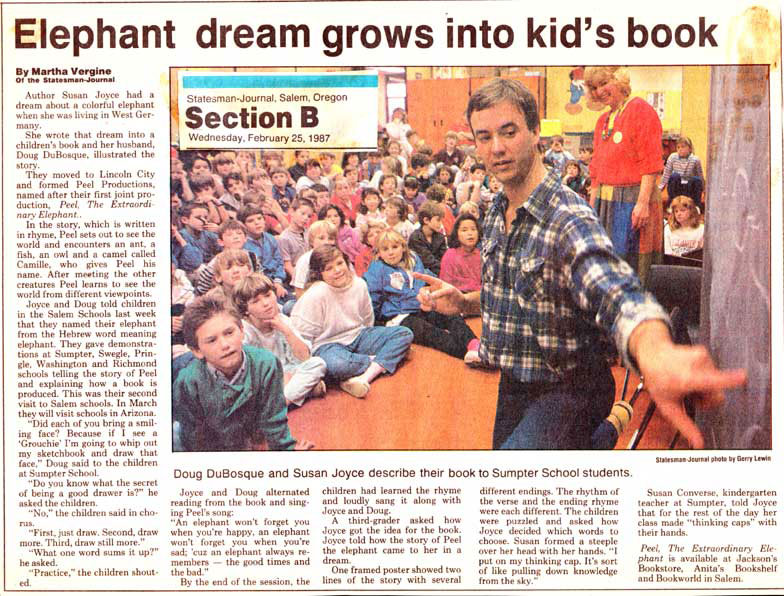 In 1985, Susan Joyce and Doug DuBosque launched into a new life with a garage full of freshly-printed books and a Rolodex of US Department of Defense school contacts in Germany, where they both lived. Selling 3,000 copies of Peel, the Extraordinary Elephant in a few months, they quit their jobs and moved to the Oregon coast to pursue their dreams.
More than 12 million books have since been sold worldwide, including translations into Spanish, French, German, Dutch, Portuguese, Italian, and Russian. See below for draw books. See this page for other children's books we have published. We are no longer actively publishing children's books. Send email.